Attendees will get a firsthand look at Kowa's next generation lenses for ruggedized applications.

TORRANCE, California. March 6, 2015

Kowa is proud to announce the release of an innovative Anti-Shock and Vibration JCM-V lens series at the upcoming 2015 Automate Show in Chicago, IL. With an optical design based on Kowa's popular 2/3" JCM lens series, these new ruggedized megapixel lenses are ideal for applications that require increased durability and high optical performance in harsh environments.

"The JCM-V lens series utilizes a unique design that limits moving parts to increase robustness, but maintains the flexibility of having an adjustable focus and iris. By replacing the conventional locking screw system for fixing the focus position with that of a two way reversible nut, we are able to significantly decrease any damage that may occur due to heavy shock of even a 5G force," says National Sales Manager Andrew Kam.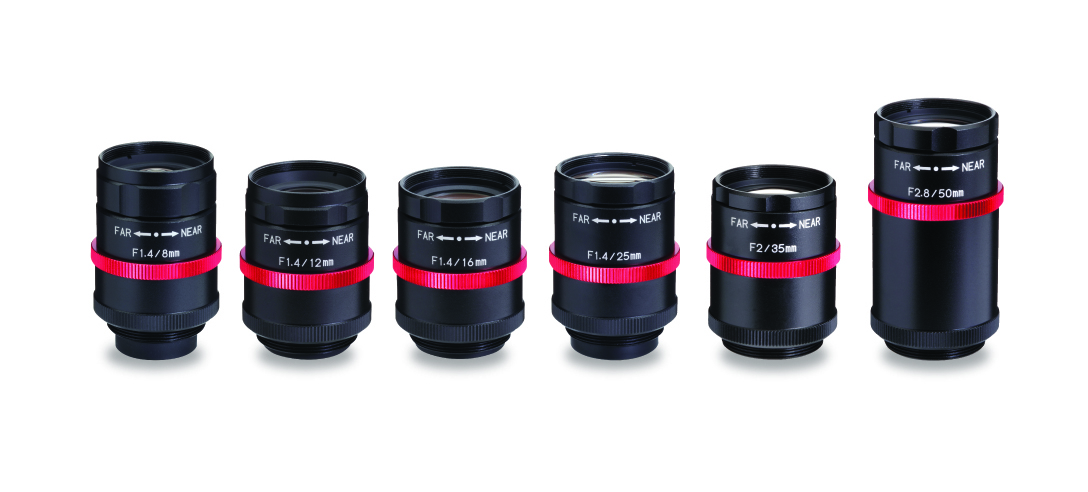 To adjust the F-stop, the JCM-V lenses use four interchangeable iris plates ranging from F1.4 to F16. All internal glass elements are also glued to the inside housing to maximize stability. There are 6 models in the JCM-V series with focal lengths of 8mm, 12mm, 16mm, 25mm, 35mm, and 50mm.

Customers can get an in-depth look of the JCM-V lenses at the Automate Show from March 23rd to the 26th at booth number 191. Other featured products at the show include a 1" C-Mount 6 megapixel plus SC lens series, a 2/3" P-Iris 5 megapixel JC5MM-IR lens series, and a SWIR zoom megapixel lens series.